You will never know what you have been missing out on until a cleaver is in your kitchen arsenal. The kind that has been meticulously forged by the hand, having superior quality over ones that are mass-produced.
A hand-made cleaver knife is one that is made out of a single bar of steel that is heated and then hammered into shape by professional craftsmen. These cleavers have sharper blades with superior edge retention that allow them to make cleaner, hefty blows to meat and bone, as well as plant-based ingredients.
The handmade cleaver knife is a wise investment for your kitchen. In order to help you choose one of the best handmade cleaver knives out there in the market, we have crafted this handmade cleaver knife guide. Once you are through with our guide, you will be convinced why a handmade cleaver knife is the ultimate product for you to buy next for your culinary adventures.
What to consider when choosing a cleaver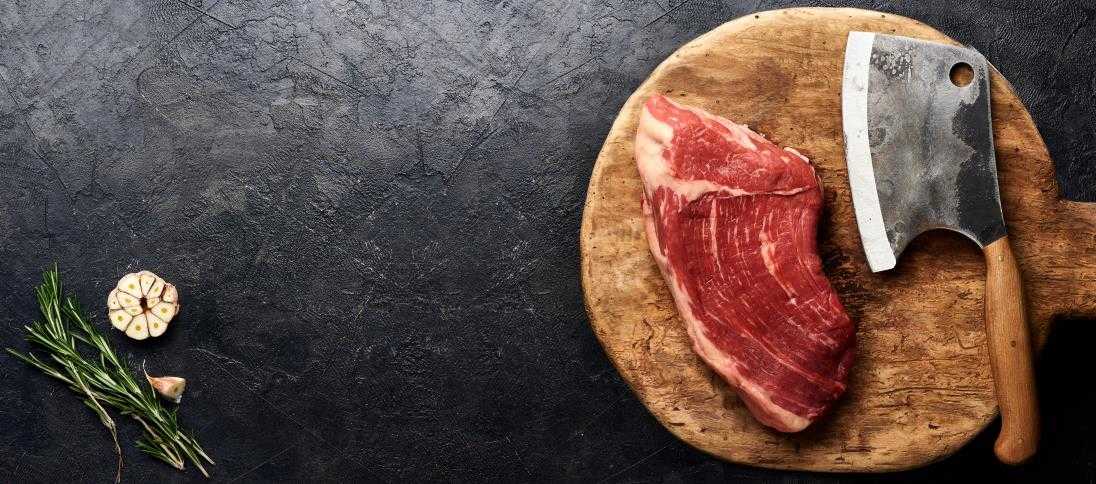 Several factors come into play when choosing a cleaver for your kitchen that are mentioned below:
Blade construction
A cleaver is generally bought to help cut through tough ingredients such as meat and bone. Therefore, look for a cleaver that is well-constructed. The blade must be forged out of durable material such as high carbon steel, with an appropriate blade that is heavy enough to chop down meat and bone, sharp enough to cut through without chipping, and durable enough to retain sharpness despite the tough abuse.
Bevel design is also important as it will determine how well the cleaver handles the cutting action. Tight bevels provide the most sharpness and provide greater agility, clean cutting action and control. Wide bevels, on the other hand, are the dullest for providing the most heft and momentum but cost the user control and clean cutting action.
Weight
Weight must also be considered when choosing a cleaver. This is because choosing a cleaver that is too heavy will cause fatigue much too quickly and will prevent efficient working. For this reason, cleavers weighing between 1 to 2 pounds are the best options.
Balance
A well-balanced cleaver has the blade weight complimenting the weight of the cleaver handle. In turn, it helps provide the proper grip to the user.
Handle
Lastly, consider the handle of the cleaver. Even though we generally recommend a knife tang that is partial, cleavers should be bought with a full tang. This is because full tang provides better balance, durability, and strength during use. Cleavers are top-heavy and prone to break with a partial tang.
Moreover, choose a handle that is secure and firm to hold. This is because handles determine the grip on the cleaver and enable you to work properly with the knife. As a general rule of thumb. Hold the knife in your hand to see if it feels right in your hands.
Cleaver recommendation
Choosing a hand-forged cleaver knife comes down to personal choice. There are lots of factors to consider when choosing one. Here is the hand-forged cleaver knife that tops our list of recommendations:
HDMD™ – Hand Forged Chef Knife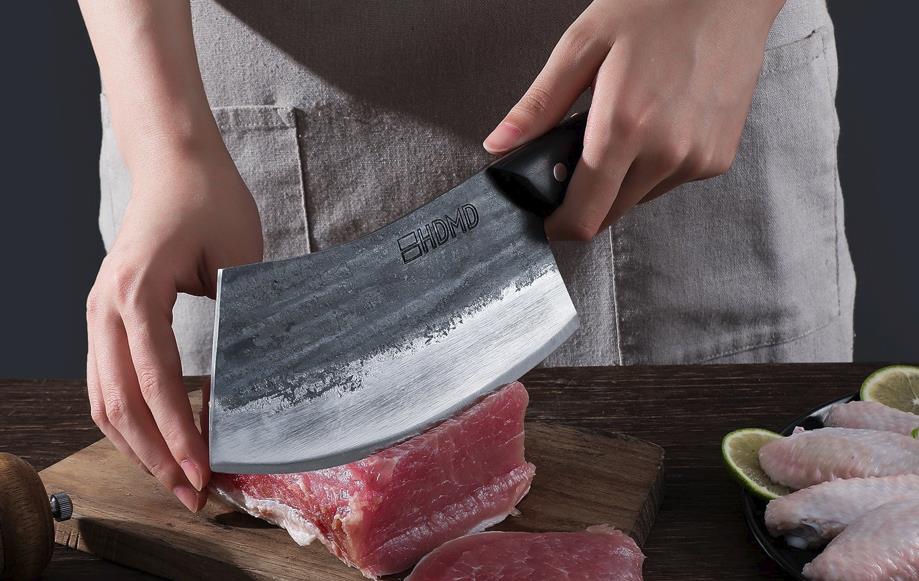 The HDMD hand-forged chef knife is the ultimate handmade cleaver knife for your culinary endeavors. Forged from high carbon steel and hammered via the artisan blacksmith hammering technique, our trademark product epitomizes optimal sharpness, durability, and edge retention.
This knife can accomplish all sorts of chopping, mincing, slicing and dicing tasks apart from tearing through meat and veggies. What's great about this handy tool is that it can be used by a novice as easily as the culinary expert.
Main features
This high quality hand-made cleaver knife comes at a great value, considering the wide variety of tasks it can accomplish. Another key feature of this star product is that this cleaver can also be used as a chef knife, which means the user doesn't have to keep switching between knives.
Hand-forged from high carbon steel, the knife is one of the most durable products in the market that won't chip or crack while the user makes tougher cuts. The wooden black pakkawood handle in turn provides comfort and ulterior ease to the hand at work.
All in all, our trademark product is an epitomization of optimal sharpness, durability, and edge retention.
Advantages of HDMD hand-forged chef knife
A hand-forged cleaver knife is a versatile tool that can handle meat, and soft cartilage as easily as fruits and vegetables.
Guaranteed superior durability that resists cracks and chips while the user makes cuts on tough ingredients.
The artisan blacksmith hammering technique guarantees a razor-sharp, extra strength blade that can go without sharpening for long intervals.
Moreover, its wooden black pakkawood handle provides a safe and comfortable grip to the user so that they can work longer hours without fatigue.
Finally, this handy tool isn't as bulky as other heavy duty cleavers, making it easy to use.
Disadvantages of HDMD hand-forged chef knife
Designed with a bulky build and naturally a big knife, tiny hands may not feel competent to use the cleaver – thankfully it isn't as heavy.
The hand-forged knife is not dishwasher safe and requires hand washing with warm water and soap after each use. Otherwise, it is prone to oxidation.
Top brands to consider
HDMD Knives: If you're looking for high-quality, hand-forged knives at an affordable price, HDMD provides some of the best knives that are ultra-sharp, durable and versatile.
Dalstrong: If you're searching for some good quality, precision-forged cleaver knives to buy that comes with a sheath, you might consider buying from Dalstrong.
Wusthof: If you're looking for a visually appealing knife, Wusthof makes some of the best premium quality, hand-forged cleavers that you can consider buying for your kitchen.
TUO: Precision-forged, razor-sharp cleavers that chop up bone and meat with superior and lightning-fast speed.
Buyer's guide
Hand-made cleavers are meticulously engineered and rigorously forged by the hand that grants them superior durability and sharpness than their machine-made, mass-produced counterparts. Not only this, but they hold the blade edge better and are more likely to resist cracks and chips when making blows.
Cleaver knife uses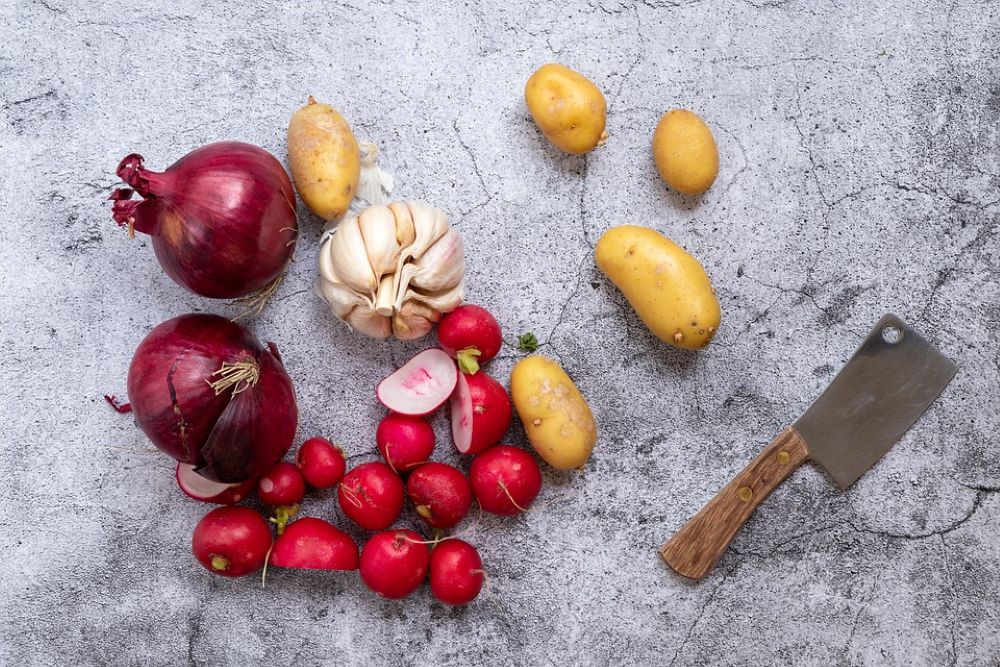 A cleaver knife is one of the most handy, versatile tools out there in the culinary arena. Here are some of the uses of a cleaver knife:
Cleaver cutting methods
Chopping: You can use a cleaver for chopping and slicing fruits and vegetables. Rough chopping, juliennes, batons, and even chiffonade are possible with a cleaver knife. Simply use the cleaver in smooth, downward motions as you pull it all the way up and then down again.
Slicing: You can also use a cleaver for your slicing tasks. Simply use the tool with a smooth thrusting motion when slicing your ingredients.
Mincing: Even though a cleaver is not the best choice for mincing, it is still possible to mince with a cleaver that exemplifies its versatility as a kitchen tool. For mincing, simply pivot the cleaver blade from one side to the other, piling frequently for an even finish.
Dicing: It is also possible to create dices with a cleaver. All you have to do is cut your vegetables into planks, stack them up and use a slicing motion to create your desired-size dices.
Using a cleaver to break down meat, bone and cartilage
The ultimate use of a meat cleaver is that it uses its sheer momentum to make massively big blows through meat, bone and cartilage. If you're someone who would like to save some bucks when buying poultry, simply buy a whole chicken and de-skin, debone or section the meat yourself with this handy tool.
Using a cleaver for tenderizing
Pounding meat is also possible with a cleaver, thanks to the wider part of its blade. Simply hold the cleaver upside down and use the blunt edge in a criss cross manner for pounding meat.
Using a cleaver to descale fish
Last but not the least, you can also use your cleaver to descale fish if another knife isn't around.
Handmade cleaver vs stamped cleaver
When shopping for a cleaver, you may come across the terms handmade or stamped as you go through different varieties. What is the difference between the two? Here is a brief summary to compare the two:
The major difference between a hand-forged cleaver knife and a stamped cleaver knife is that of manufacturing. While hand-forged knives are made out of single steel bars that are then heated and pounded by experienced craftsmen, stamped knives are simply cut out from large steel sheets that are then honed and heat-treated.
Forging a knife by hand is laborious and therefore more expensive than a stamped knife. Moreover, forged knives usually feature full or partial tangs while stamped knives, more often than not, don't have tangs at all.
Lastly, rigorous forging makes a forged knife heavier and tougher than a stamped one.
FAQs
In conclusion
The handmade cleaver knife is most certainly a handy kitchen tool that will make meal preparations easier by ten folds. Go ahead and buy a good quality handmade cleaver to make your culinary journey a breeze.