Before buying a kitchen knife, you must first decide where to get it from. Like the number of knives on sale, the choice of physical and online knife stores is huge. The internet connects you with more suppliers and brands than you could imagine, however, you need to know which are genuine.
Alongside websites like amazon, great places to buy knives online include KnifeCenter and BladeHQ. You can also buy directly from brands over the internet. Knife forums are yet another way to find hidden gems at bargain prices. Two of the best forums are called BladeForums and Kitchen Knife Forums.
That does not mean you should ignore brick-and-mortar stores. The optimum knife for your needs might be in your neighborhood instead of in a different country. Plus, you may want to try the knife out before purchasing it.
This debate has no right or wrong answer. However, we will try to explain the advantages of each buying option, plus why they might be inconvenient for you. That way, you will have a better idea of where to start looking.
The best place to buy knives
Online stores
The power of the internet is proven by the importance of e-commerce in everyday life. From their fingertips, people can reach companies in all corners of the globe that sell virtually every product. Consumers can find the best product for every possible price range.
This is certainly true of kitchen knives. Online e-commerce platforms give buyers the chance to own the world's best knives from places such as Japan, Germany, America, and elsewhere.
Here are the best online knife retailers, some of which are known and trusted worldwide for their product quality and customer service.
HDMD: HDMD is a company that sells handmade high-carbon steel knives directly to customers at affordable prices. They want everyone to experience the long-lasting sharpness of their handmade blades without paying a fortune.
Amazon: What started as an online bookstore has grown into the world's biggest e-commerce platform. Amazon sells most knife brands that you can think of. Amazon shows customer reviews plus has transparent return policies and low-cost/free shipping.
KnifeCenter: KnifeCenter provides you with various types of knives and additional accessories. This website also specializes in other weapons and combat equipment.
BladeHQ: This is a knife lover's heaven. All the best knife brands and styles are available in one place at competitive prices. BladeHQ sells not only kitchen knives, but also countless tactical and hunting knives.
Knife forums
A more unconventional way to shop for knives on the internet is through forums. These are websites where enthusiasts gather to discuss all topics related to knives. Users share positive and negative experiences with different brands and knife styles, plus they exchange tips on knife care and techniques.
Another feature of knife forums is the marketplace. These websites have dedicated areas where users can advertise knives that they would like to sell or request information on knives they wish to buy. Anyone interested in buying can respond to an advert and try to make a deal with the seller.
The following are some of the most popular forums where you can discuss, buy, and sell all kinds of knives:
BladeForums
Kitchen Knife Forums
Bladesmith's Forum
Brick & mortar stores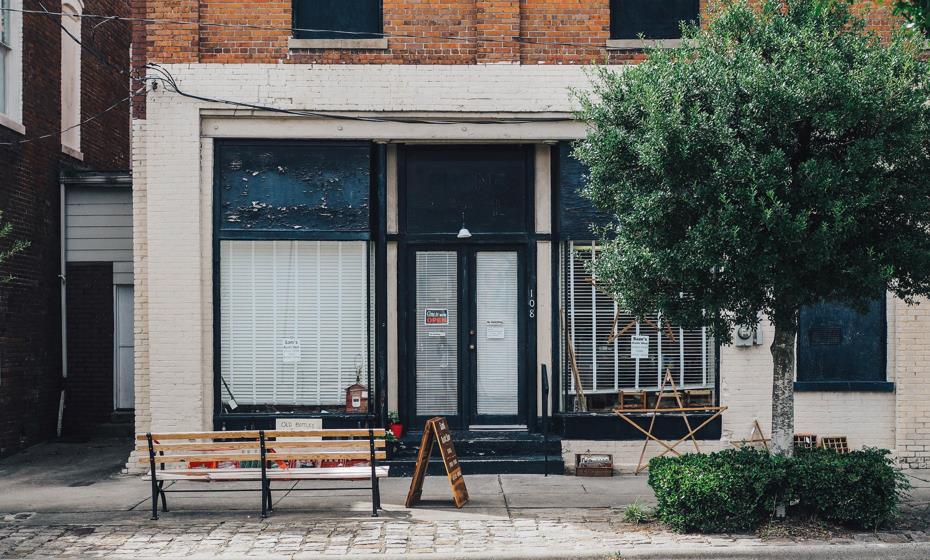 This is the most traditional and familiar way to shop for a kitchen knife. There are a few types of physical stores where you can buy knives:
Department/hardware store
Specialist knife shop
Directly from a blacksmith or forge
In all of these places, you can take a look at the knife, feel the handle, and determine if you like the weight distribution. In specialist knife shops, for instance, they will probably let you try the knife out so there will be no bad surprises. Specialist stores and blacksmiths will likely offer repair and sharpening services too.
Which hardware stores and specialist shops are available to you depends on where you live. In some small towns, you may not find specialist shops selling kitchen knives. Likewise, it might be hard to find traditional forges in some big cities. Research your local area to discover exactly what's available to you.
Factors to consider when deciding where to buy
Price
How much you are willing to spend on a knife is crucial in understanding where to look for one. Numerous online stores have many knife choices and hence, a wide price range. A lot of online stores offer knives to suit every budget.
Specialist knife shops tend to be more expensive, especially in big cities because their selling point is high quality. A hardware or department store will sell more affordable knives.
Variety
The online marketplace is, without a doubt, the king of variety. You can find virtually every type of new and second-hand knife that you could dream of. Even if you plan to buy from a physical store, the internet is a great resource to help you learn about which knives you could own.
In online forums, you will see a diverse range of knives being advertised and traded. The downside is that there's no guarantee of finding a particular knife at any given moment ― it's a bit of a gamble. Also, once a knife is sold, you never know if another similar model will reappear.
Convenience
It is convenient to order a knife over the internet because you never have to leave your home. However, it can be very annoying if you need to send the knife back for repairs or exchange it. Buying a knife in person requires more effort at first, but it is much easier to return a knife to your local store.
There is also the matter of shipping. Shipping times have improved over the years, yet you still have to wait before using your new knife. If you buy somebody's knife through a forum, you have to hope that they will pack the knife carefully to protect it from damage.
Quality
You cannot beat the quality of a handmade knife from a specialist shop or directly from a forge. Before your eyes, you see how much skill and effort are required to produce each blade. The standard of knives online varies greatly ― some knife websites promise good quality and cannot deliver. Luckily, certain brands (like HDMD) sell customers top-quality forged knives from the comfort of their homes.
Second-hand knives from forums are generally okay, and sellers are usually transparent about any faults, though buying them can still be risky.
After-sale service
After lots of use, your knife will need sharpening or repairs to continue working well. You can try to do this yourself, though you perhaps lack the time, expertise, or motivation. Unless you know what you are doing, you might end up damaging your knife instead of improving it.
If you lack confidence, the best option is for a professional to repair it. Knives bought from forums and hardware stores have no after-sale service. Some online providers do offer repair services for a small fee.
When you buy from a specialist shop in your area, you can always bring it back and ask the experts to take a look. In most cases, they will offer sharpening and repair services at reasonable prices.
What are the essential kitchen knives?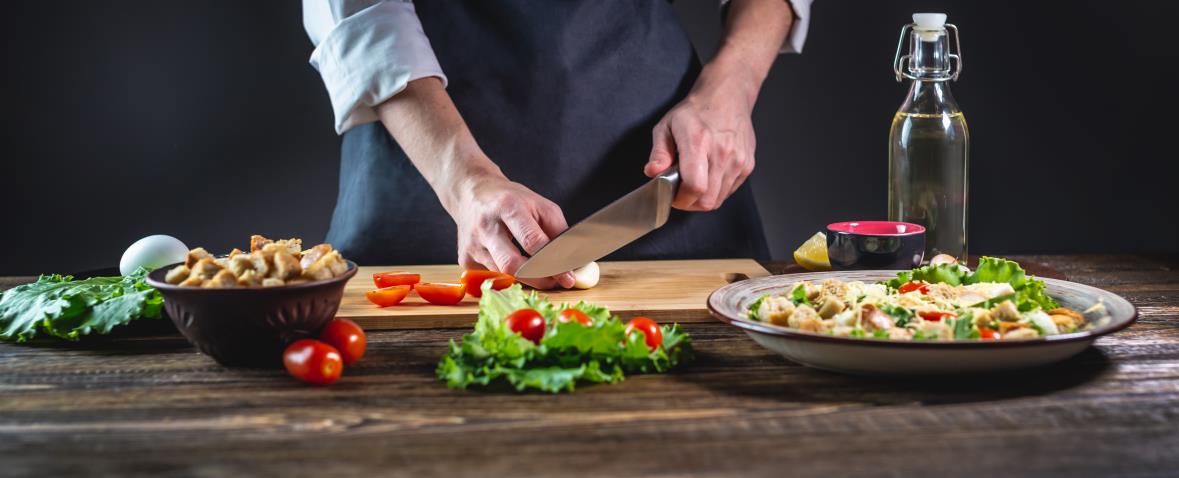 Beginners can feel overwhelmed by the sheer number of kitchen knife varieties that exist. They can incorrectly believe that they need a set of 15 knives to be a true chef. In reality, you only need a few essential tools to perform most of your kitchen tasks. As long as the knives are of high quality and kept in good condition, they can take you from amateur to accomplished cook.
Chef's knife: If you could pick one kitchen knife to replace all others, the chef's knife would be it. This knife is sharp, sturdy, and versatile. It can chop, slice, pierce, and crush most ingredients. If you have no other knife, a chef knife is enough for most fundamental tasks.
Bread knife: This has a serrated edge so will cleanly tear through bread and pastries without damaging them.
Boning knife: This knife has a thin and flexible blade to pierce through the skin and flesh of poultry, pork, and other meats. The blade can adapt to many bone sizes and shapes to remove as much flesh as possible.
Paring knife: When you need to make precise cuts or prepare smaller ingredients, the paring knife is your best friend. It is more agile than a chef knife, so can peel and cut small fruits with ease.
How to select a kitchen knife
Now you know the most important types of knives and where to get them, you still have many products to choose from. How can you narrow them down to find your ideal knife?
Know your needs: What cuisine do you plan to prepare? Does it include lots of meat? If so, you would benefit from a cleaver or carving knife. If you aim to cook fish and vegetables, a santoku or fillet knife is a wiser option.
Know your budget: There are plenty of excellent knives on sale for under $100, which is affordable for most people. Beyond $200 is more of a premium price range for advanced chefs. Anything in the $500-1000+ zone is more a piece of art than an everyday kitchen knife.
Know your preferences: If you'd like a shiny and flexible blade, then stainless steel is your perfect material. If you would like a hard and low-maintenance blade, then opt for carbon steel or ceramics. You have to consider other factors like the handle material, blade finish, and total weight.
Explore the wonderful world of kitchen knives
The internet can help you discover the best knife stores in your area and the best online sellers too. You need to use this tool to your advantage. While you're online, why not have a look at our range of handmade knives?