A chef's culinary toolbox is incomplete without a quality kitchen knife. An excellent kitchen knife makes food prep a breeze, while a subpar one can turn even the simplest meal into a chore. One of the most crucial factors when purchasing a kitchen knife is its brand. But so many kitchen knife brands exist; unfortunately, only some sell what they promise.
HDMD Knives stands out as one of the top kitchen knife brands in the industry. We manufacture all our knives in-house, so we control every aspect of quality. We use high-quality materials and hand-forge each knife to meet our high standards. Other brands like Zwilling, Wüsthof, Cutluxe, and Indy Hammered knives also create top-quality knives, as we'll explore in more detail below.
This guide will introduce you to the best kitchen knife brands, both big and small. We'll also cover their signature knives and what sets them apart from the competition.
How to evaluate the kitchen knife
Below are necessary factors to consider when evaluating a kitchen knife:
Performance: A good kitchen knife will make quick work of various meal prep tasks, like chopping vegetables or slicing meat. Performance depends on factors like the type of steel used and the blade's sharpness.
Maintenance: The best kitchen knife brands sell knives that are easy to care for. For instance, stainless steel is a popular choice for kitchen knives because it doesn't easily rust.
Durability: A kitchen knife should be able to withstand repeated use and abuse. For instance, it shouldn't chip if you accidentally drop it on the floor.
Design and comfort: Ergonomics is important when it comes to kitchen knives. Ideally, the blade and handle should balance each other out, and the Knife should feel well-balanced when you use it.
Best kitchen knives brands to consider
Many brands exist, some with a more storied history than others. Our top picks are not necessarily the oldest but those with the best reputation for quality.
HDMD Knives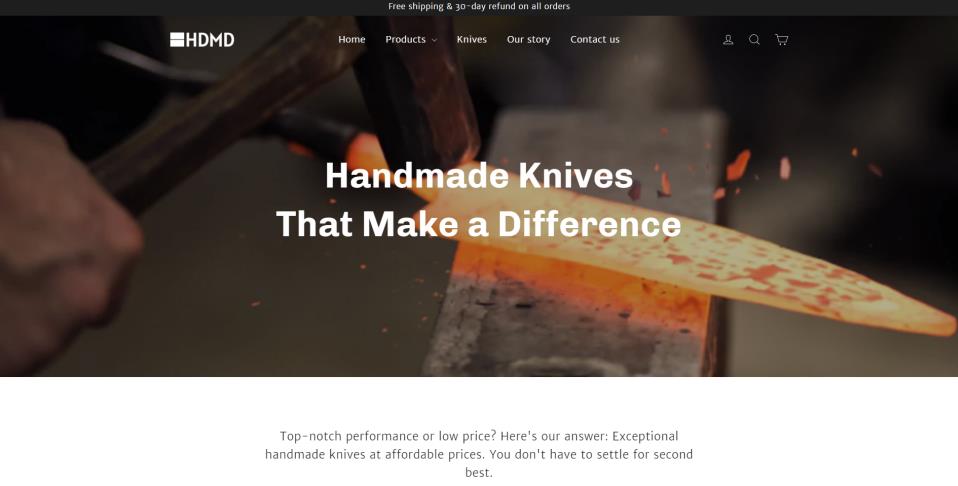 The story of HDMD best describes how passion drives excellence. While we are a relatively new brand in the culinary world, we are making a name for ourselves relying on the craftsmanship and precision.
The knives show the true ruggedness of a handmade kitchen knife with attractive and functional features. We use high-carbon steel for our knives, and the handles feature pakkawood, a sturdy, water-resistant material. This attention to detail ensures that each knife is not only a top performer but also a beautiful addition to any kitchen.
What sets HDMD Knives apart from the competition, particularly other new entrants, is the combination of quality and design. Surprisingly, this doesn't result in a higher price tag. HDMD knives are among the most affordable high-end kitchen knives on the market.
HDMD signature knife: HDMD Serbian chef's Knife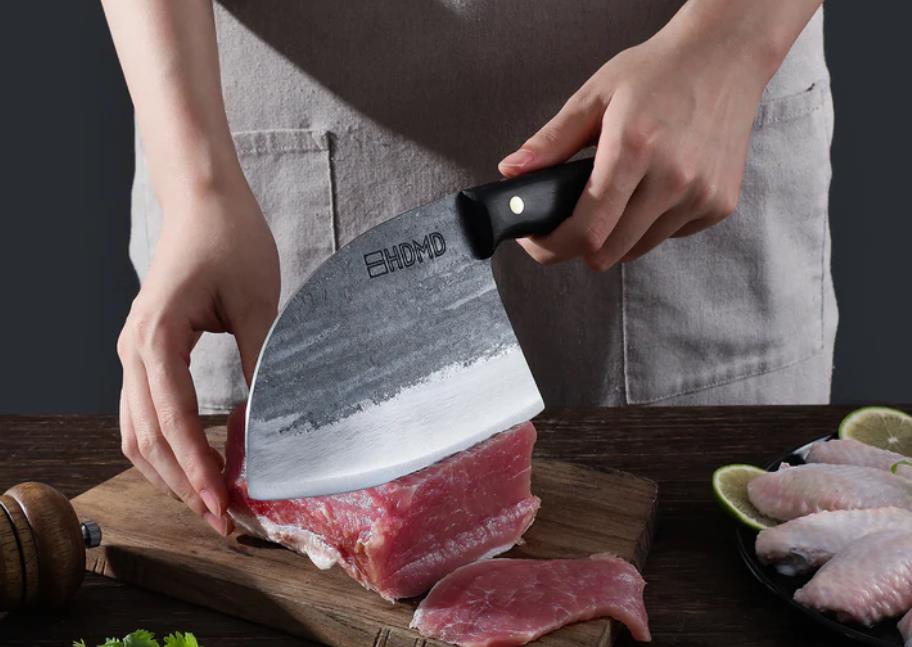 The HDMD Serbian chef's knife is the true definition of adaptability and elegance. Quality materials and superb craftsmanship make this knife a pleasure to use. Although we designed this knife with heavy users in mind, it's still perfect for home cooks who want a knife that can do it all. It has all the specs of a standard chef's knife but with extra features that make it even more versatile.
The hand-forged design gives the knife a unique look, and the black pakkawood handle provides comfort during extended use. High carbon steel for the blade ensures the knife retains its edge for longer, making it an excellent choice for busy kitchens.
Wüsthof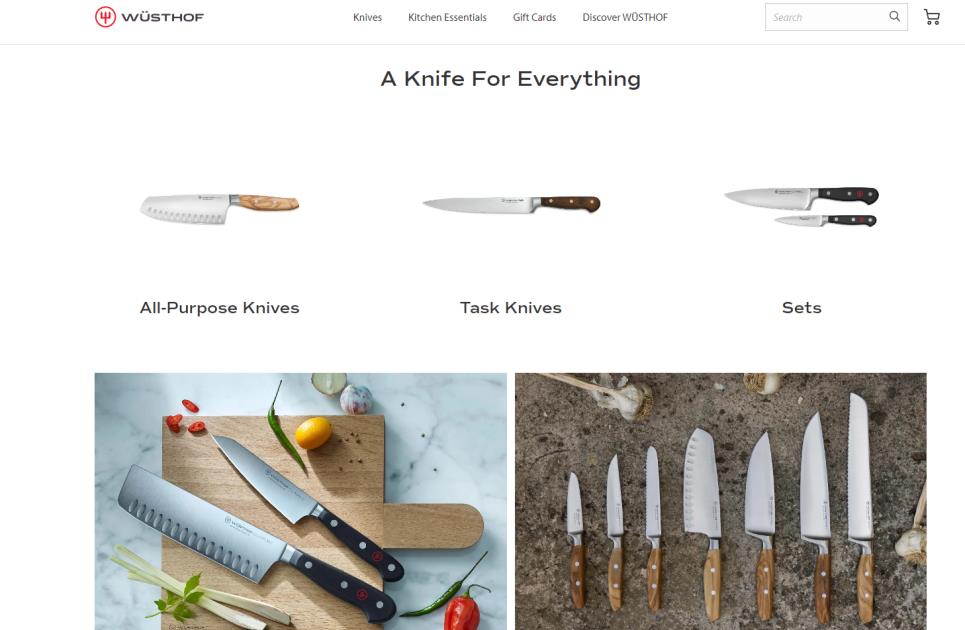 Johann Abraham Wüsthof founded his eponymous company in Solingen, Germany, in 1814. The company is now in its seventh generation of family ownership and still produces all its knives in Solingen. Wüsthof is one of the most popular kitchen knife brands and is a go-to choice for both home cooks and professional chefs.
Perfection is a strong word, but it's one that Wüsthof takes to heart. The company takes each blade going through a 40-step process before it's ready for sale. Wüsthof also uses a computer-controlled process for its laser-cut blades to ensure each meets the company's high standards.
Wüsthof signature knife: the classic-8 inch chef's Knife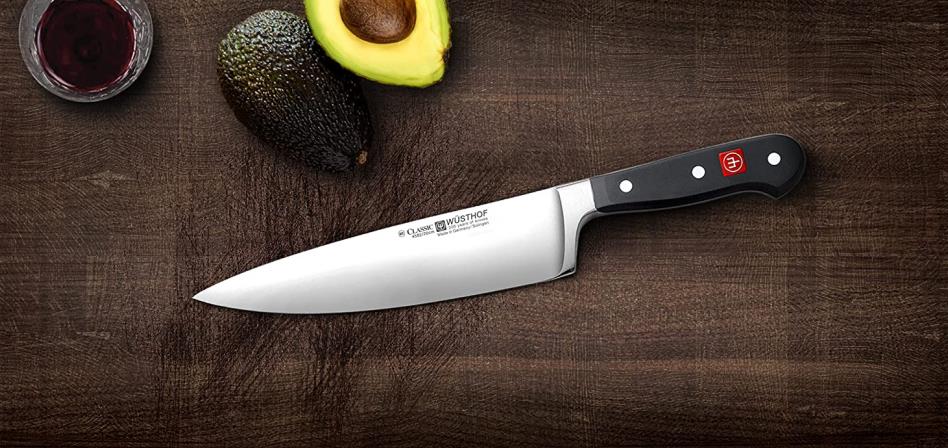 The Wüsthof classic-8-inch chef's Knife is the company's signature knife and one of the most popular chef knives on the market. This knife is part of the iconic Wüsthof Classic series, which includes more than 35 different knives. Chefs love the versatility that the Wüsthof classic-8-inch chef's Knife provides.
The most impressive thing about this knife is its ability to make quick work of tough jobs. The blade features a full tang and is forged from X50CRMOV15 German stainless steel. This type of steel offers excellent rust and corrosion resistance. The blade is also precision-stamped, which gives it a thinner profile and makes it easier to control.
Zwilling J.A. Henckels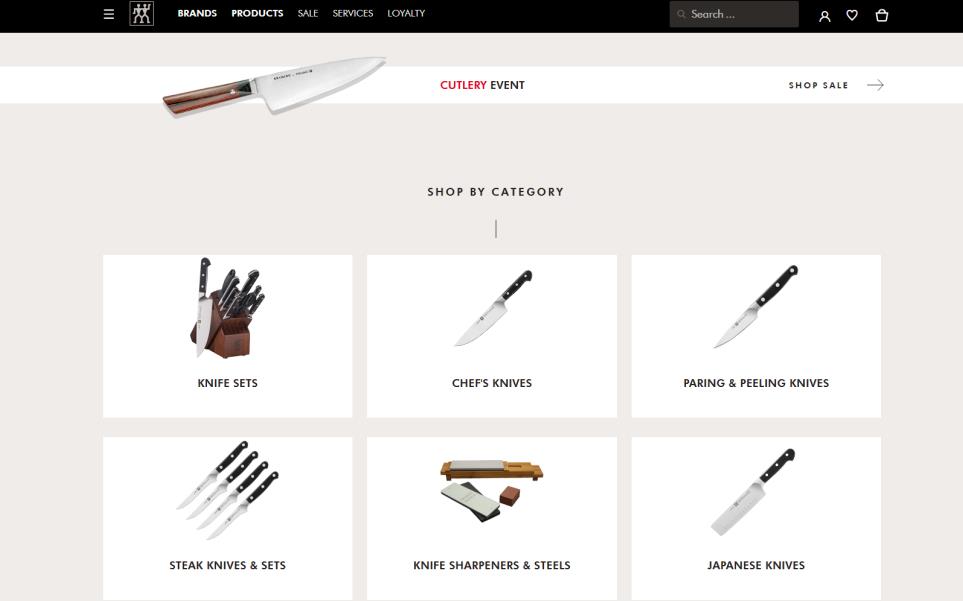 Zwilling J.A. Henckels is another German knife company with a long history. The brand dates back to 1731 when knife-maker Peter Henckels registered the "twin" symbol as his company's logo. The trademark "Zwilling" is still in use today and is one of the most recognizable in the knife industry.
Zwilling J.A. Henckels signature knife: the Zwilling Pro-8-Inch chef's knife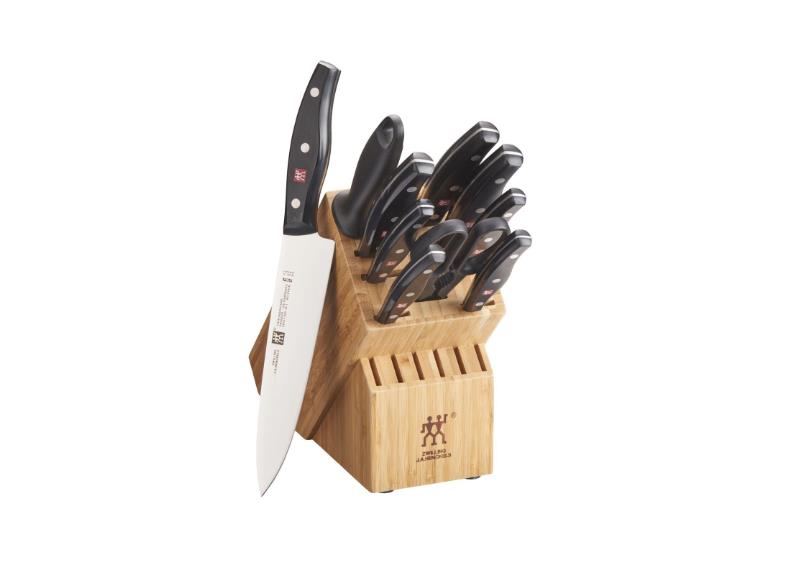 The Zwilling Pro-8-Inch chef's knife boasts a traditional German design with a few modern touches. Its ability to tackle heavy-duty jobs while still being nimble enough for delicate tasks sets it apart from other chef's knives on the market. This knife features a full-tang construction that ensures durability and balance.
Zwilling designs its knives with X50CRMOV15 stainless steel. This steel is known for its strength and corrosion resistance. While the blade is the star of the show, the handle is also worth mentioning. It features an ergonomic design that makes it comfortable to hold, even during extended use.
Indy Hammered Knives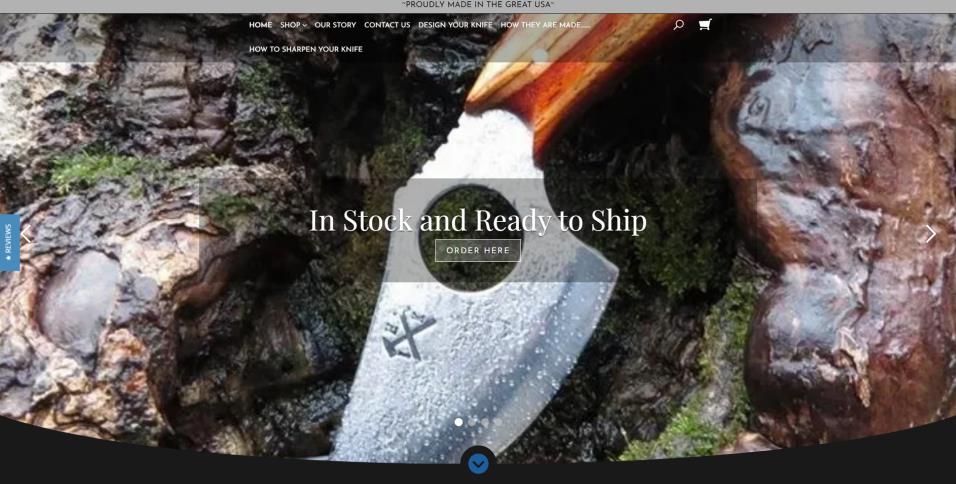 Indy Hammered Knives are a new player in the kitchen knife scene, but they're already making a big splash. James Wahls founded the company in 2014 to produce high-quality, handmade knives. He found salvation in knife-making and began practicing it as a hobby, but it quickly became a full-time business.
The company uses 1095 high-carbon steel for its chef knives. This type of steel holds a finer edge for longer and is easier to sharpen than other types of steel.
Indy Hammered Knives signature knife: The Diakonos
The Diakonos is a 12-inch chef knife designed for home and professional use. It features a long 7-inch blade that makes short work of tough jobs. Its high convex grind gives it a razor-sharp edge that's easy to maintain.
Part of what makes this knife so special is the beautiful hand-forged 1095 high-carbon steel blade. The high carbon content ensures superior edge retention, while the hand-forging process gives the blade a one-of-a-kind look.
Cutluxe

Cutluxe is another new entrant to the kitchen knife market. The company began making knives in 2017 to inspire and empower people to explore cooking as an art. While most brands focus on designing "high-tech" knives, Cutluxe takes a more traditional approach.
All of Cutluxe's knives are handmade with premium materials. The company uses high-carbon stainless steel for its blades and laminated pakkawood for its handles. Unlike other brands that use mass production methods, Cutluxe takes a more artisanal approach to knife-making.
Cutluxe signature knife: Cutluxe 8-inch chef knife
The Cutluxe 8-inch chef knife is the true workhorse of the Cutluxe line. It boasts the versatility of a chef knife with the added benefit of a more ergonomic design. Thanks to its hand-sharpened 8-inch blade, the Cutluxe 8-inch chef knife can easily tackle any kitchen task.
The high-carbon stainless steel blade ensures that the knife has excellent edge retention and is resistant to rust and corrosion. It's a full tang knife, so you can be sure it's built to last. The laminated pakkawood handle is also comfortable and provides a secure grip.
How to choose your first serious kitchen knife
A lot goes into choosing a knife, especially if it's your first serious kitchen knife. With many brands and knives available, figuring out the right one for your needs can be overwhelming. But don't worry, we're here to help.
Here are several factors to keep in mind before you buy kitchen knife:
Purpose: Consider what you intend to use the Knife for most. If you do a lot of prep work, you'll need a knife with a sharp blade. If you do mostly slicing and chopping, then you'll need a knife with a durable blade.
Size: Choose a size that's comfortable for you to hold. If you have small hands, you might opt for a smaller knife. Big hands may require a larger knife.
Budget: Set a budget for yourself and stick to it. There are plenty of great knives available at all price points.
Maintenance: Some knives require more maintenance than others. If you want to spend less time caring for your Knife, choose one that's easy to maintain.
Material: The material of the blade is important to consider. Different materials have different properties. For instance, stainless steel is resistant to rust and corrosion but isn't as sharp as carbon steel.
Bottom Line
Many knife brands exist in the market today, and it can be pretty overwhelming to choose one. However, if you know what to look for, it becomes much easier. This article covers some of the best kitchen knife brands and what to remember when choosing your Knife. We hope this guide was helpful and that you found the perfect Knife for your needs.
Our HDMD brand offers some of the best kitchen knives with a perfect balance of quality and affordability. As you check that out, also go through our blog for more informative content.