Pearl Onions tend to be passed over in the vegetable aisle because they look fiddly and annoying to use. The home cook is also faced with questions like 'what am I going to do with tiny onions?'
That's a great pity because pearl onions are both useful and versatile in the kitchen, whether you're a pro chef or an enthusiastic amateur.
In this article we're going to show you how to shop for the best pearl onions, how to peel them easily, and how to unleash their globular greatness into your dishes.  We also cover some other interesting info that'll get you excited about this mini marvel of oniony goodness!  
What is a pearl onion?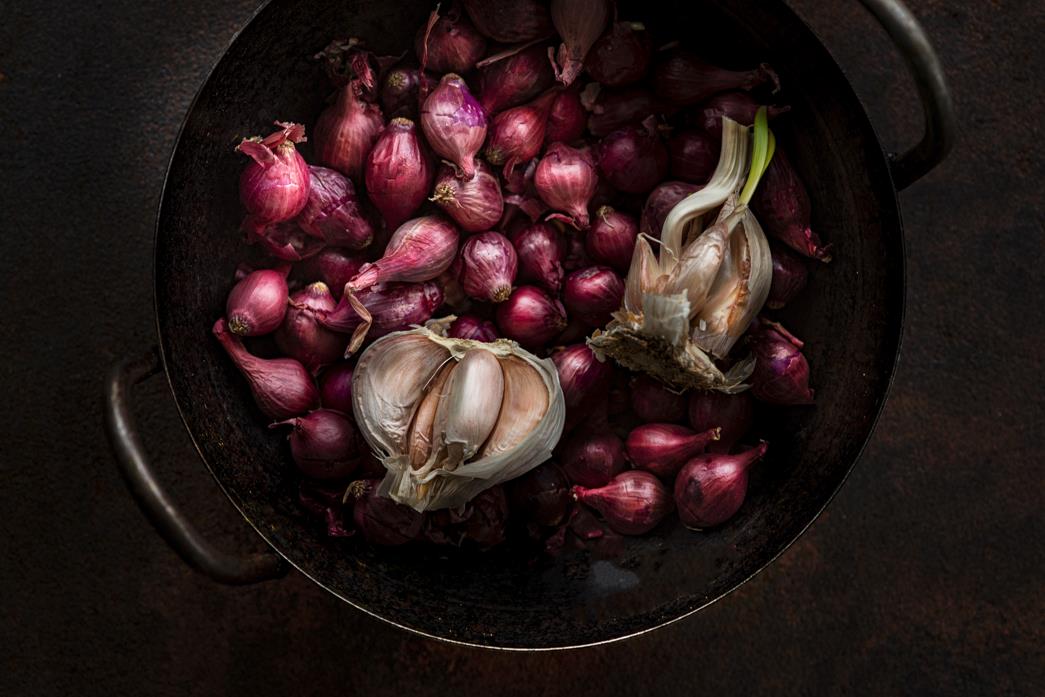 Also called a baby or button onion, the pearl onion is an immature full – sized onion (usually White variety), harvested while it's still small and very sweet.
Pearl onions are used by the clever cook in many ways – from casseroles, to roasting on skewers at a barbeque, as a tasty addition to soups and fry ups, for crunchy pickles, and they even feature as the star accent to some cocktails! There's just loads you can do with this diminutive onion variety.
How to shop for the best pearl onions
Pearl onions are available year – round. Here are our top buying tips for the discerning shopper:
Frugal shoppers buy their pearl onions unpeeled. You save money by peeling them yourself and it's a doddle to do, we're covering peeling in this article, so stay tuned!
Fresh pearl onions will give you better eating texture than frozen
Good pearl onions will have dry, papery skins with no leaking moisture, green shooting areas or moldy spots
Buy pearl onions that feel heavy relative to their size – this means they're full of moisture and not old
If your local grocer doesn't supply pearl onions as a regular part of their stock, speak up! Grocers rely on customer feedback to know what to offer on their shelves
Peeling pearl onions – easy peasy techniques!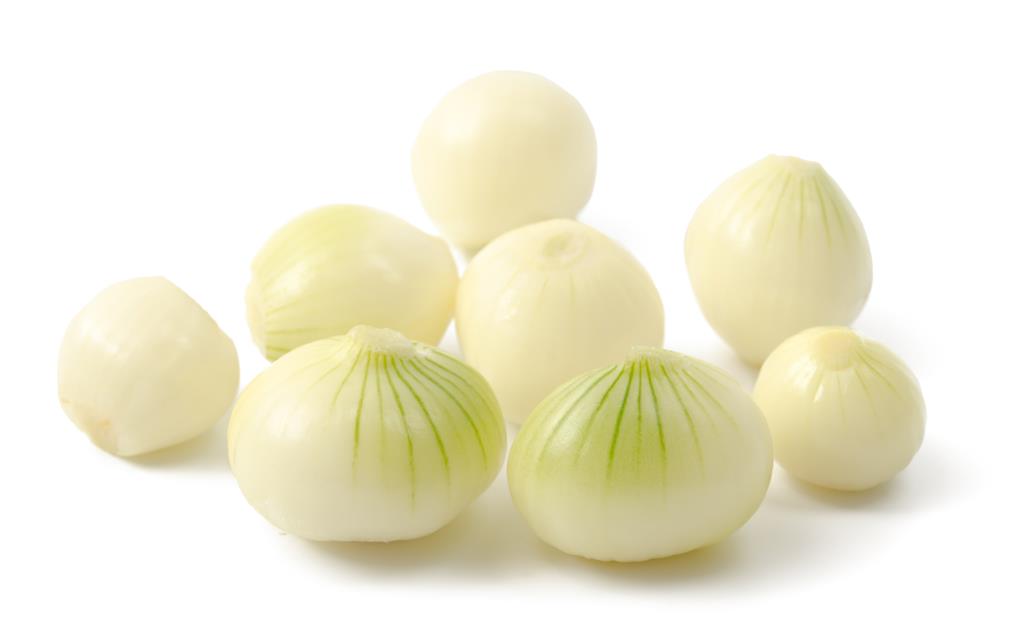 With the methods below, we're going to have you peeling pearl onions in a flash:
Method 1: peeling pearl onions using your microwave
This hack couldn't be simpler – simply put your whole pearl onions in a microwave safe bowl, and microwave them on 'high' for 30 seconds. The heat will soften and loosen the peels and they should slide off the onions easily.
Method 2: peeling pearl onions using boiling water
For this pearl onion peeling trick you'll need: a large bowl of ice water, a stove top, and a cooking pot big enough to fit your pearl onions into.
Firstly, fill your large pot halfway up with water and bring this water to a steady boil. If you start off with water from a recently boiled kettle, the water will come up to the boil much quicker.
Once your water is boiling away nicely, drop in your pearl onions and be careful to drop them in gently, close to the surface of the water, and avoid splashing or scalding yourself.
Allow the pearl onions to boil for 2 minutes.
Once the pearl onions have boiled for 2 minutes, drain them, and put them into the large bowl of iced water. Try to get them submerged in the ice water. As soon as they're cool enough to handle, fish them out of the ice water with a slotted spoon or sieve.
Using your fingers, you can then pinch the stem end of each pearl onion, and the outer skin and peel will slide off easily to be discarded.
Method 3: peeling pearl onions using a paring knife
By using a sharp paring knife, you can peel your pearl onions on a sturdy chopping board. If your chopping board slides around, put a damp kitchen towel under it to hold it steady.
Firstly, trim the pearl onions by removing their root and stem ends. Hold each pearl onion steady with your non – knife hand and curl your fingers away from the knife blade to prevent accidents. Trim off just a sliver from each end of the onion, you don't want to waste precious onion flesh.
Now balance each pearl onion on a flat side, so that it's stable on your work surface, and using your paring knife, cut through the peel layer only on the side of the onion. Once you're through that layer stop cutting and use the edge of the knife to lift and peel away the peel layer from the onion.
It might not all come off in one easy movement, so work carefully and patiently. Once you get used to the 'lift and separate' motion with the edge of the knife blade you'll be able to work more quickly.
Continue peeling until all your onions are peeled, and then discard the onion peels OR add them to your compost heap.
Storing pearl onions
Keep your unpeeled pearl onions fresher for longer by storing them in a dark, well – ventilated area like an airing cupboard or dry pantry. They should keep well for at least a month.
You can store and make pickled pearl onions. They are delicious as party snacks, munched on a sandwich or as part of a sumptuous charcuterie board.
Tips for cooking pearl onions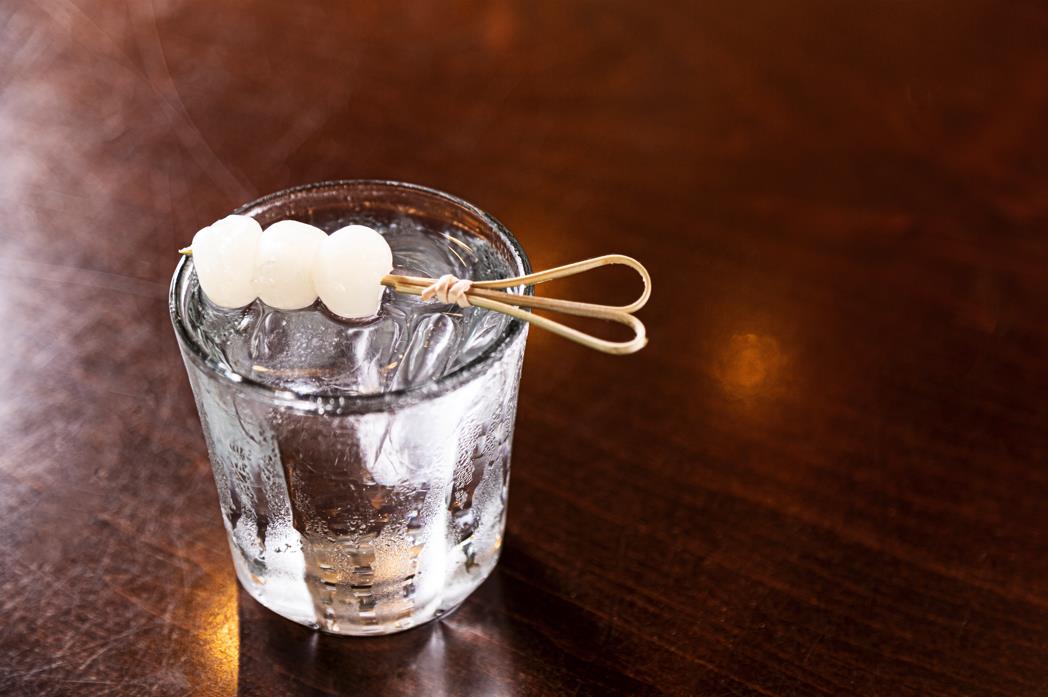 Pearl onions are a great introduction to pickling vegetables and pickled pearl onions make for a cost effective, unique gift for family and friends. Start saving your glass condiment and coffee jars to use for pickling, they work beautifully if sealed properly!
If using in a recipe, 2 ounces per person/serving is the recommended amount of pearl onions to use
You can substitute pearl onions for shallots in a recipe, if you add a bit of garlic too to produce that authentic shallot flavor
If you're in a hurry but still want pearl onions in a dish, frozen pearl onions can be substituted. You'll lose some crunch, but they are a time and effort saver as they come ready peeled and prepared
Pearl onion FAQs
In conclusion
Pearl onions are a quirky and cute addition to your usual cooking repertoire. They're good for you, add textural interest to your dishes, and are a bit different if you're tired of the standard, everyday onion.
Get a handmade quality knife to prepare pearl onions and all your food preps! We hope that this look at the pearl onion and how to peel it and use it effectively has informed and assisted you in kitchen.