The grocery store had some fresh kiwis on display and you couldn't resist bringing some back home. You cut open a kiwi with the help of your paring knife but alas, it's not ripe yet. You wonder whether you should slice open another one and risk being bitterly dissatisfied- literally.
Before you cut open another kiwi and risk wasting it, we have gathered some ways on how to know if a kiwi is ripe. These sure signs will not only keep you from wasting your kiwis, but allow you to enjoy the sweet tart ripe goodies on the dot.
How to tell if a kiwi is ripe:
Make sure the skin is blemish and bruise free.
Look for kiwis that are plump.
Smell the fruit for fragrance.
Give it a squeeze and see if it gives in a little.
Cut it open and see if it's sweet.
How and when to pick and harvest kiwis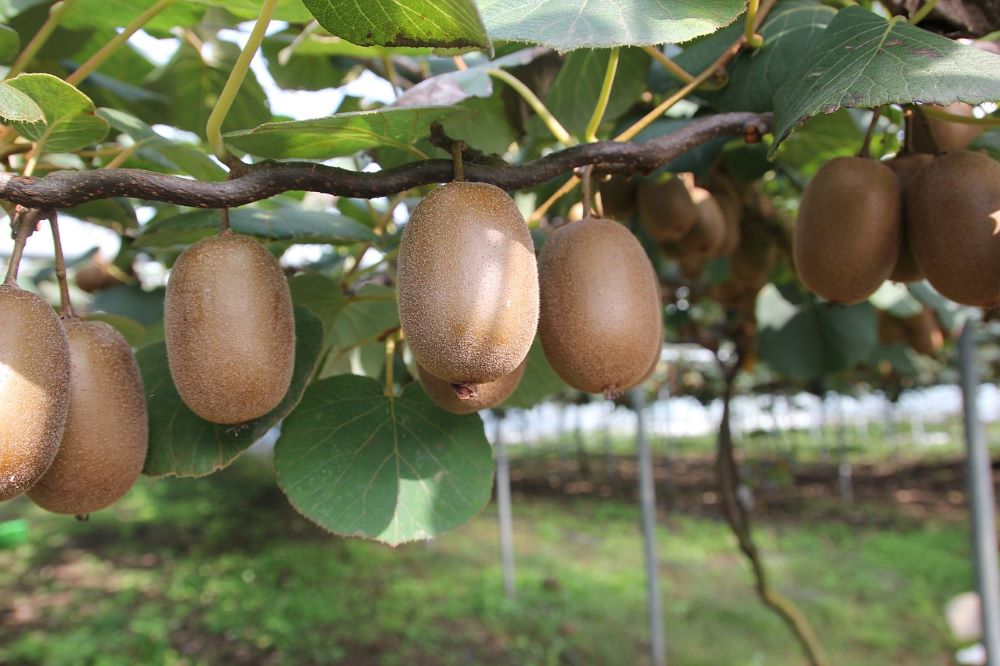 If you're newly acquainted with the kiwi fruit, knowing when and how to pick and harvest them can be tricky. Commercially, kiwi growers use a tool called refractometer which allows them to measure sugar content in fruits and consequently determine harvest times.
Home gardeners can, however, check for kiwi fruit maturity to determine time of harvest. Generally, it is not until late October/early November that the kiwi fruit is mature enough to harvest. By this time, the kiwis have darkened to a deeper colour of green, with a generally soft feel and translucent skin.
When harvesting the kiwi fruit, make sure that you handle them with care otherwise you will risk bruising them. For safe picking, snap them off the stem where the fruit base is. Since softness is not always the best indicator of ripeness, you might want to split open a kiwi to check whether the seeds have turned black, a sure sign that it's time for kiwi harvest.
How to tell if a kiwi is ripe
For telling apart a ripe kiwi, you may want to keep slicing it open as a last resort. Check for some of these other signs first in order to determine whether your kiwi has ripened or not:
Examine the fruit exterior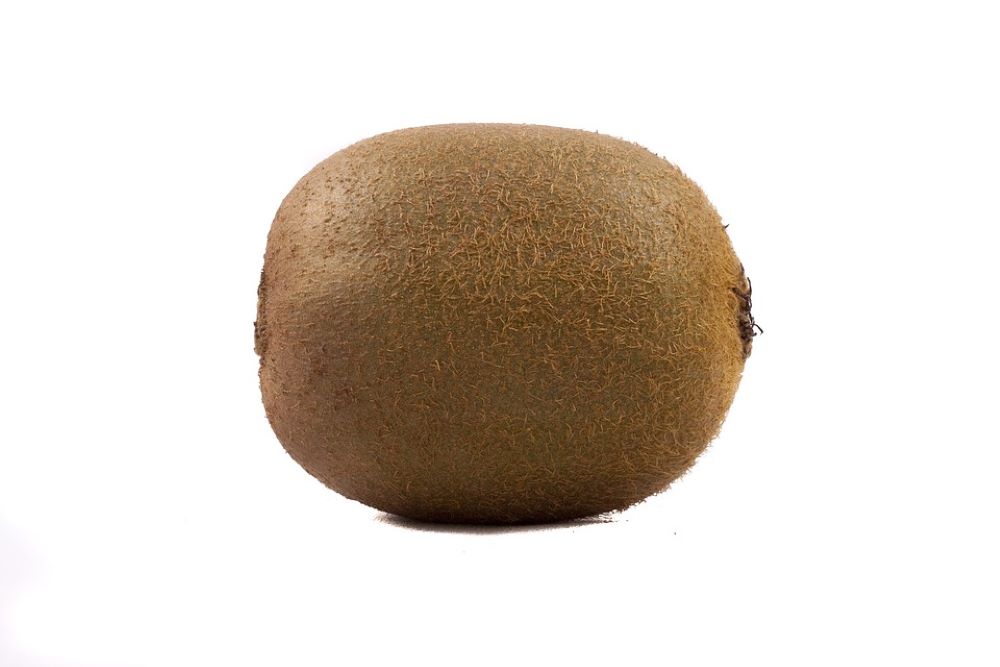 The first test for checking the ripeness of the kiwi fruit is to examine its exterior. Kiwis are known to have brownish thin, hairy skin that doesn't change color when it ripens. As a general rule of thumb, however, choose kiwi fruits that have an entirely brown skin instead of green exterior or even green under the brownish exterior.
Additionally, look out for bruises and blemishes on the surface, which signify that the fruit is likely to be mushy or even over ripe from the inside.
Check for plumpness
You may choose a kiwi fruit that is either big or small. However, select kiwis that are plump and round. Plump and round kiwis signify that they are ripe and juicy from the inside.
On the contrary, if a kiwi fruit is firm and hard from the touch, it means it is not yet ready to eat. Also, look out for wrinkled and rough kiwis which are an indicator of over ripeness.
Smell the fruit
The next sign you have to look out for lies in the fragrance. You will know when a kiwi is ripe simply by smelling them. All you have to do is sniff the kiwi from the place where it had been attached to the vine.
If the kiwi smells fruity and sweet, it is an indicator that the kiwi fruit is ripe. However, if there is no distinctive smell, it probably hasn't ripened yet.
Test for firmness
This is one of our best bets when checking for kiwi fruit ripeness. Simply give the fruit a gentle squeeze with the help of your thumb and fingers to check for firmness. If the fruit gives in a little with your squeeze, it is probably just the right amount of ripe.
Over ripe kiwi fruits tend to give in and feel mushy when squeezed. On the other hand, un-ripe kiwis are hard like rocks and don't give in at all when squeezed.
Slice it open
If you've tried all the above methods and are still unsure about its ripeness, it's time for the final step: slicing it open and tasting it. If your kiwi is unripe, it is going to taste tart and astringent. On the other hand, if your kiwi has ripened, it will taste sweeter, as well as more delicious.
Be careful before you cut open a kiwi fruit, however. Make sure that other signs of ripeness are present before you cut open a fruit. Otherwise, you will risk wasting it. This is because kiwis don't ripen once they have been cut.
How to ripen a kiwi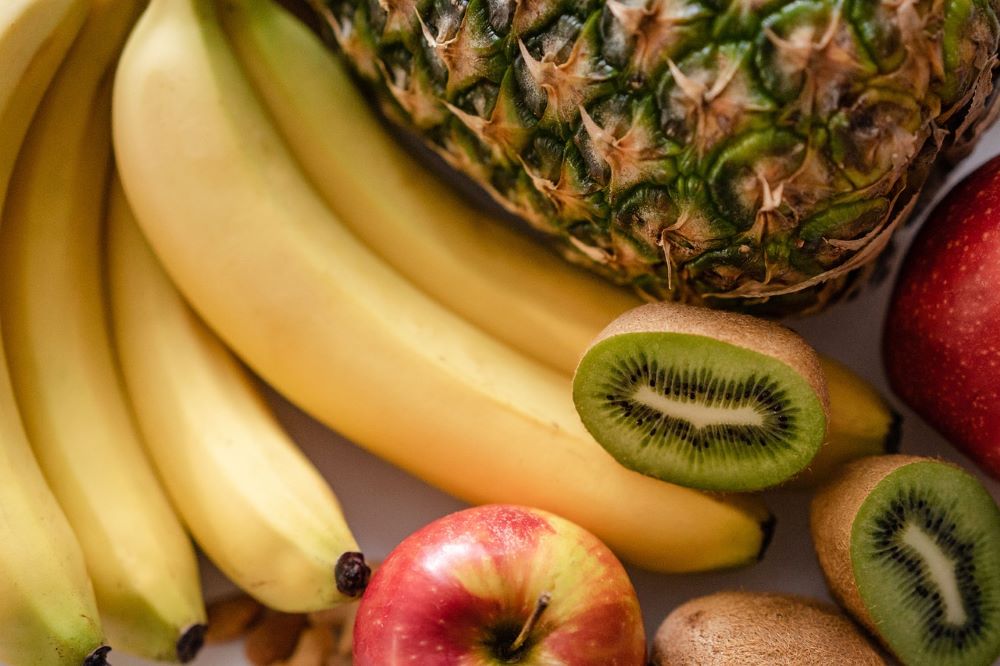 The kiwi fruits you purchased at the grocery store ended up being un-ripe. Alas, you cannot savor them right away. However, if you want to enjoy them as soon as possible, here are some tricks that will speed up the ripening process:
Place unripe kiwi fruits away from sunlight in a bowl at room temperature. This will help ripen your kiwis within 3 to 5 days.
If you cannot wait for 3 to 5 days, try placing your kiwis next to apples or bananas. Simply place them together in a plastic bag at room temperature and wait for 1-2 days at max. The ethylene gas released by bananas and apples helps to fasten the ripening process.
Another way to accelerate kiwi ripening is by placing the kiwis in a bowl of rice, again at room temperature. Your kiwi will be ready to eat in a day or two.
When close to ripening, simply place the kiwis in the crisper drawer of your refrigerator and consume them when ripe.
Kiwi storage
Kiwi is a fruit that can be stored for long- up to four to six months. This is, however, true when they are kept at a temperature of 31-32℉, as well as away from other fruits.
For best results, chill the fruits immediately and keep them at humid temperatures for keeping longer. For best results, pick them while they are hard, enclose them in plastic vented bags, and store in the refrigerator.
How to cut a kiwi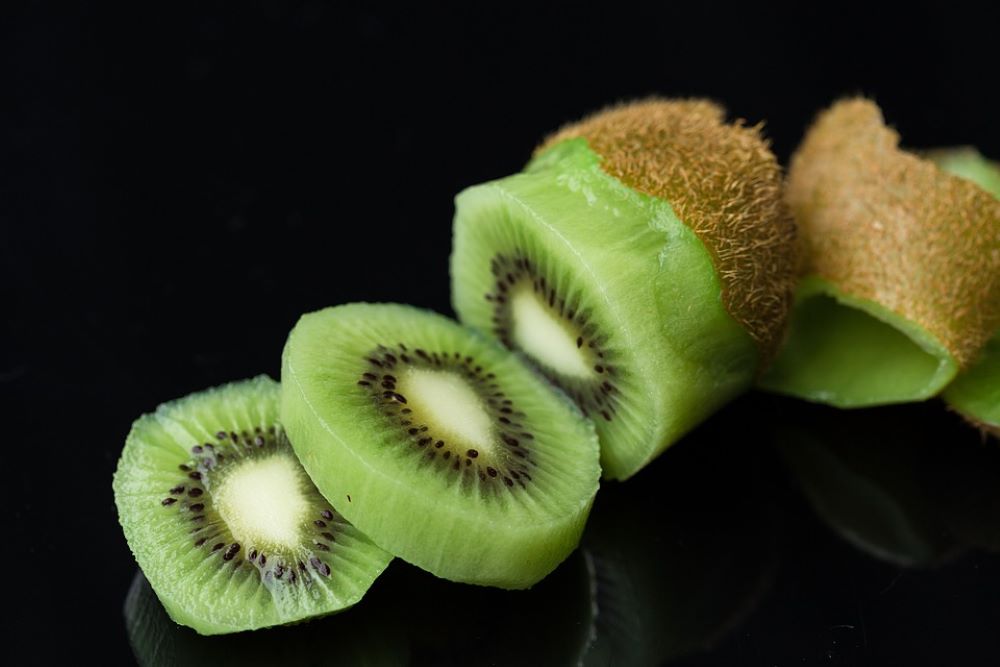 Now that you have some fresh, ripe kiwis on hand, you may be tempted to devour them. Here is a simple step by step guide on how to cut and devour the kiwi fruit:
Peel the kiwi skin with a peeler or paring knife.
Place the kiwi on the cutting board, and cut in slices of quarter to half an inch each.
Consequently, you can cut kiwi in cubes by cutting them lengthwise, placing them on their side, and cubing them.
For detailed instructions and guides on how to cut a kiwi, check out this article here.
FAQs
In conclusion
By now, you must have learned all the ins and outs related to the kiwi fruit. So what are you waiting for? Enjoy these sweet and tangy treats right away.
For similar articles on how to cut fruits and vegetables such as mango, pomegranate, cauliflower etc., head over to our blog now!