Chicken thighs are such a super way to up your protein intake at a reasonable cost. In this article we're going to give you the low – down on deboning them!
Deboning a chicken thigh is just removing the bone segment of the thigh to leave you with a lovely piece of boneless meat.
Chicken thighs are dark meat, this means that you're getting more good stuff like zinc and Vitamin B12. Cooked with the skin on, chicken thighs also stay beautifully moist and juicy during the cooking process, making them suitable for slow cook recipes or grilling and roasting. They're very versatile and high in flavor too.
Why debone your chicken thighs?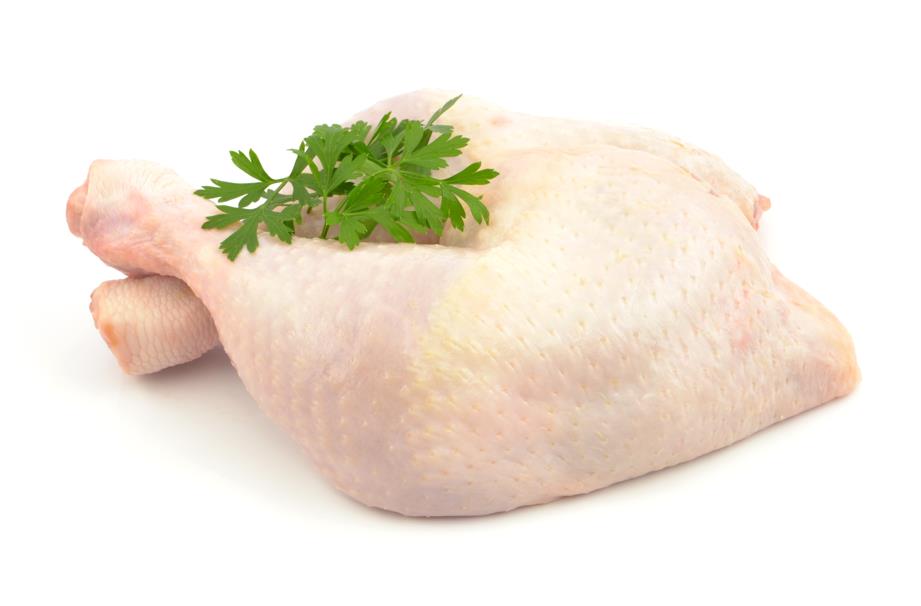 Any pro chef will tell you that boned chicken thighs cook more quickly so save time in the kitchen. Once boned, the thigh can then be stuffed or seasoned to the cook's liking which provides a variety of recipe options.
Any proper kitchen runs on a tight budget too and boning your own chicken thighs saves you money as the pre – boned chicken thighs in the store are more expensive. A boned thigh can also be beautifully presented and is easier and less finicky to eat for your diners.
Before deboning chicken thighs
What you'll need:
A sharp knife; preferably a boning knife
2 bowls – 1 for the boned chicken thighs and the other for bones, trimmed off fat and scraps
Optional – hand washing bowl filled with warm soapy water for cleansing your hands as you work
Clean dish towel for keeping your hands dry and fat free so that your hands don't slip on the knife
Fresh (NOT frozen) chicken thighs
Notes and tips:
Any type of chopping board can be used, provided it's sturdy. We recommend either plastic or acrylic boards for chicken as these can be kept separate for preparing raw meat and washed at high temperature in a dish washer to kill germs
If your cutting board is prone to moving around, place a damp dish towel underneath it to keep it steady on your work surface
Either a chef's knife OR a boning knife will work here, ensure that the knife is well sharpened
Latex gloves will keep your hands clean
A fine layer of salt on your fingertips will help you to grip the chicken flesh and skin more firmly
Deboning chicken thighs: A step–by-step guide
Step 1. Lay your chicken thigh skin side down on your cutting board.
Step 2. With the 'ball' of the bone facing upwards, you're going to cut straight down the side of the bone with the tip of your knife.
Step 3. You're going to go down both sides of the bone with the tip of the knife. Taking care to get as close to the bone as you can, you don't want to waste any of the meat!
Step 4. On either side of the bone, you're going to cut through the sinews of the chicken with the tip of the knife whilst using the blade edge to gently 'peel' the meat away from the bone on either side.
Step 5. Once one side of the bone is completely free from the meat, you're going to flip it over and cut completely down the other side of the bone, freeing that side of the bone from the meat.
Step 6. Once you've released both sides of the meat from the bone you can just pull the bone away.
Step 7. Now that your chicken thigh is completely bone free, you can just flip it over so that the skin side is up, and that's it – you've deboned your chicken thigh skillfully and saved yourself money too!
The boneless chicken thigh will look like this when you're done –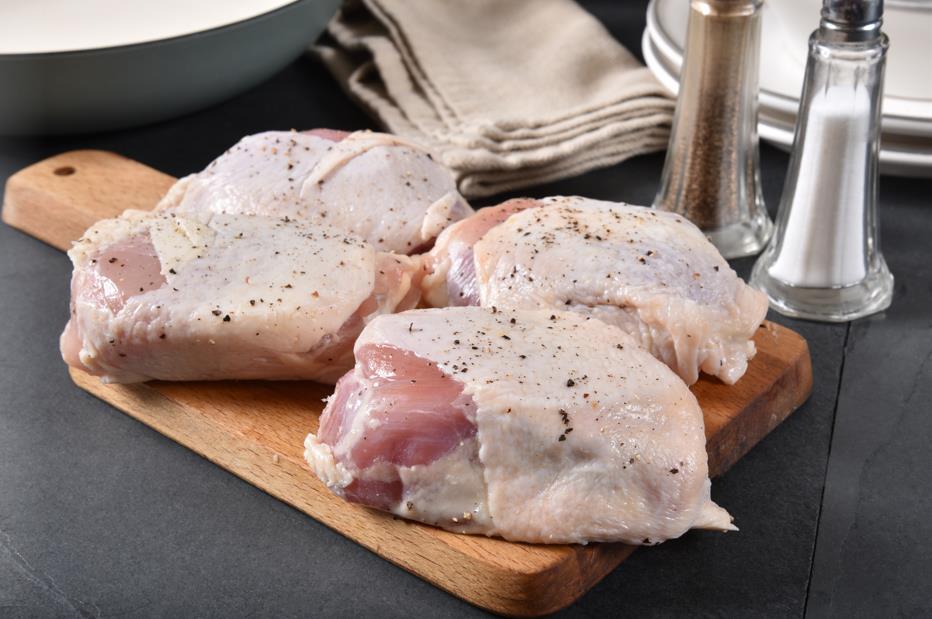 Pro Tip: As you work, put all the chicken bones, unwanted fat, and scraps aside in a bowl, these can easily be frozen for later use in stock or soups. Remember, due to the fat content of the skin and impurities you'll need to skim or clarify the stock or soup base during the cooking process.
Crockpot/slow cooker trick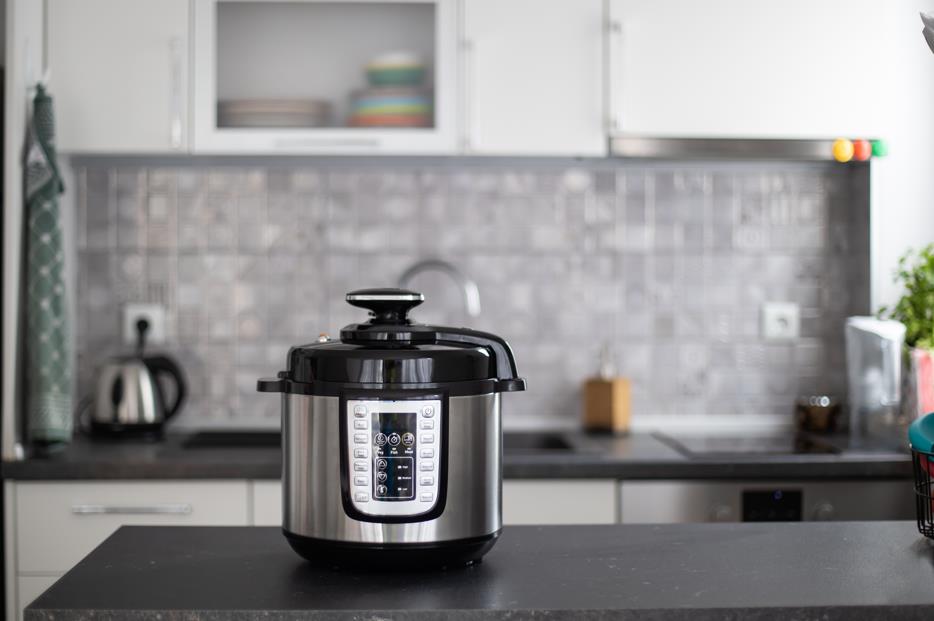 If you're not confident in your knife skills or would prefer not to handle raw chicken and get all 'down and dirty' with it, stick your chicken thighs in a crockpot or slow cooker.
Cooked slowly and over time chicken thighs will become so soft that you can just pull the flesh off the thigh bone in one easy motion, the meat should literally be 'falling away' from the bone if using a crockpot.
How to skin chicken thighs
Now, let's look at another handy kitchen skill to have. Once again you'll be using your trusty chef's knife, boning knife or a paring knife here.
Step 1. Holding the thigh firmly in your hand, you're going to work your thumb under the skin, loosening it away from the thigh itself. With your other hand you're going to pull the loosened skin away from the thigh, taking care to keep it in one piece.
Step 2. When the skin of the chicken thigh is almost completely separated from the meat over the top of the thigh, you're going to use your sharp knife to cut along the side of the skin that's still attached.
Step 3. Working your way along the side of the thigh, you're going to go completely around with your knife until the skin is almost completely free of the thigh. Then you're going to cut through the skin completely, removing it from the thigh, hopefully in one neat piece!
Step 4. Once your juicy thigh is skinned, do keep, and use those chicken skins – they can be used for stocks or soups, used for wrapping ingredients into rissoles or even deep fried for a fatty, highly seasoned snack!
Best chicken thigh recipes
Extra crispy southern fried chicken
Boneless chicken thighs stay succulent and moist in this recipe of Southern origin. Soaking in milk adds moisture, while an aromatic selection of spices in the dredge coating tickles the taste buds!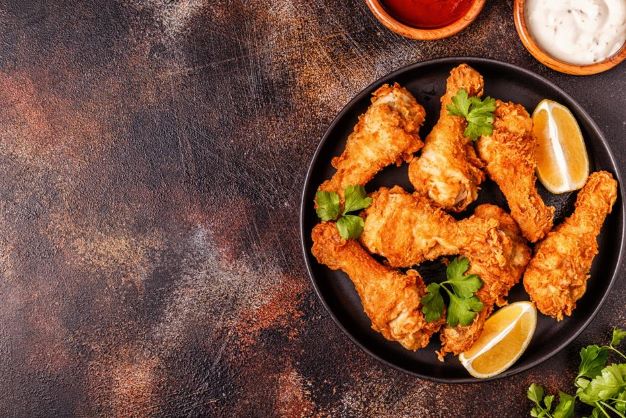 Link to recipe from the 'CD Kitchen' website.
Honey dijon chicken thighs
The sauce for this boneless chicken thigh recipe is just too delicious, sweet and sticky and just right for serving with rice or potatoes. Fragrant with orange, rosemary, and garlic, this sauce elevates the humble chicken thigh to a whole new level!
It's a quick and easy one too, you'll be done in 30 minutes or less and it's sweet and fruity sauce makes it a winner for kids.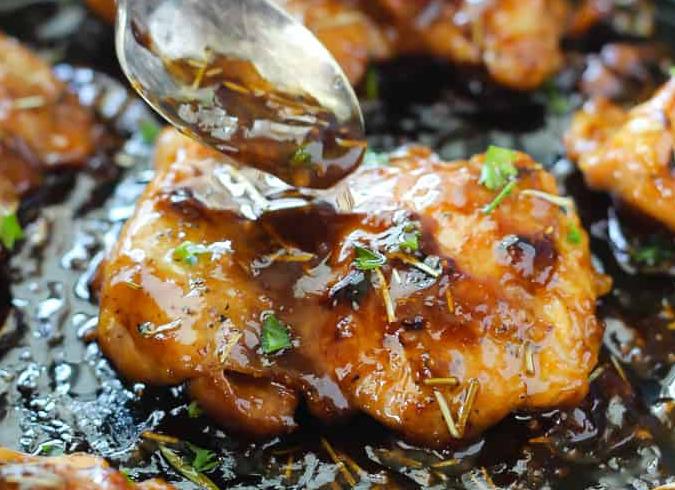 Link to recipe from the 'Belle of the Kitchen' website.
Skillet mushroom chicken thighs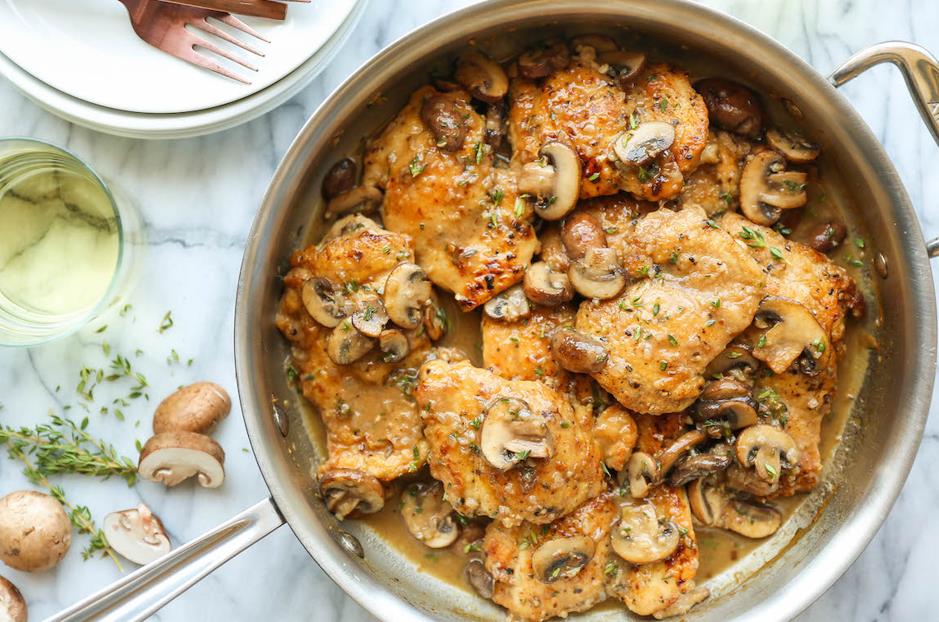 For lovers of all things fungal and herbalicious, this is a rich recipe that's decadent on the tongue but quite simple to prepare. This recipe offers a butter rich sauce perfect for soaking up with good bread. If you love mushrooms, just add more in.
Link to recipe from the 'Damn Delicious' website.
Asian noodle salad with broiled hoisin chicken thighs
Called by its creator 'the spring roll in a bowl', this salad is fresh and zingy with Asian flavors. Making creative use of boneless chicken thighs, it's something different but also not prep intensive, we're all so busy nowadays!
Enjoy a trip to Asian delights with this innovative and crowd – pleasing recipe that's also relatively low fat.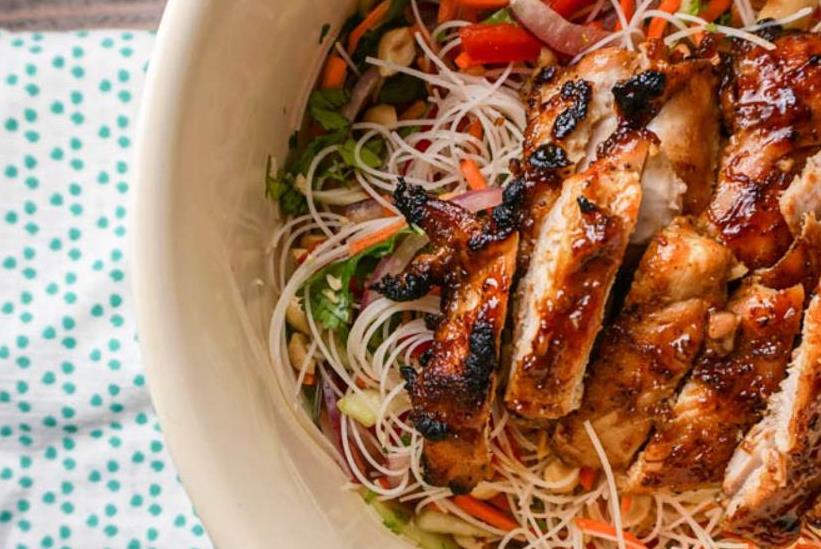 Link to recipe from the 'Slender Kitchen' website.
In conclusion
We've had such fun in this article with not only 'how to' wisdom, but an interesting trip into chicken thigh recipe ideas too.
After learning how to bone and skin your chicken thighs, we hope that we've inspired you to take this chicken joint to the next level. It's an inexpensive and underrated part of the chicken that's SO full of flavor, so do use it to full advantage.